Party Venue in Spring, TX
Our party venue in Spring, TX, is the classic spot for hosting your events. Do you want to go all out for your birthday this year? Grand Oaks Venue & Events looks forward to hosting your event with our extensive services and top-quality supplies. When you choose our party hall, rest assured that your event will be nothing short of successful. So, why the wait? Give us a ring to book the ideal venue!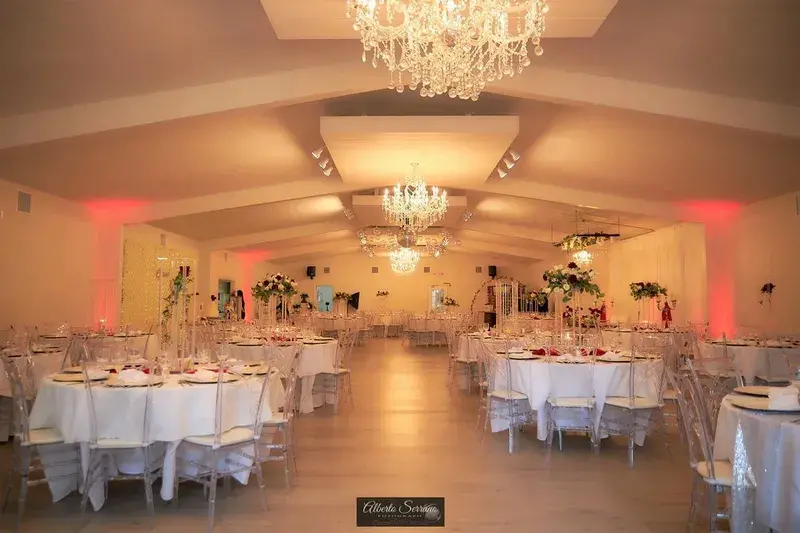 Reasons to Opt for a Professional Party Venue in Spring, TX
As fun as the actual day of the party is, the thought process and planning that goes behind it are pretty stress-inducing. By hiring our party venue, you can plan the event without much stress. Our staff is professionally trained to handle the event, from setting up chairs to decorating the venue as you prefer.
You can have the event at your home or another place, yes, but nothing quite comes close to the sophistication of our traditional party hall. Our spacious venues are sure to leave your guests impressed, and it is a comfortable setup. Corporate events, private parties, and birthday parties can all benefit from the backdrop our hall can offer. Plus, we will customize the area as you want; you can have a discussion with our event coordinator about the decoration, food, set up, and everything you would like.
Once you pick our party venue in Spring, TX, you will have the time of your life. Our aim is to create memorable days for you, and that is exactly what the venue brings. So, rather than doing everything yourself, leave some responsibilities to our professional experts and trust them to create what you want.
Explore the Features We Offer
Grand Oaks Venue & Events is your one-stop solution for a venue — from food to seating arrangement to music to decor, we have got it all covered. Here are some features you can expect when you choose a package for our party venue in Spring, TX:
Refreshments: You do not have to run around to find a party food catering service; our mouthwatering foods and beverages are good enough to entice the guests. When we say we have it all, we mean it.
Sound System: We also have an optimal sound system, which will keep you and your guest dancing to the beat. You can even have music of your choice playing in the background according to the mood of the party. After all, music is said to be the poetry of the air; play on!
Security: Our venue is safe and secure so that you can have peace of mind during the event. We take prompt action if something happens, and our security guards are always quick on their feet. Enjoy your party while we maintain the security!
Book Our Party Venue in Spring, TX!
Choose our party venue in Spring, TX, and host a memorable event at Grand Oaks Venue & Events. We offer it all, be it food, decorations, or an ideal spot. Talk to us now and get the party started!